Surrendering the Secret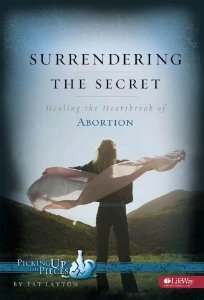 Surrendering the Secret is an interactive Bible Study that guides women through an amazing healing journey through which God sets them free from the pain, heartbreak, and bondage of a past abortion.  This small-group setting is led by a trained counselor and a woman who has experienced healing from a past abortion. Surrendering The Secret follows many post-traumatic stress recovery programs developed over the past 20 years.
This study has led thousands of women to the truth about abortion and restoration that comes through forgiveness, and the hope of God's plan of redemption for every man, woman, and child, born or unborn.