Volunteer Spotlight
VOLUNTEER SPOTLIGHT  —  SETH & HEATHER MACALUSO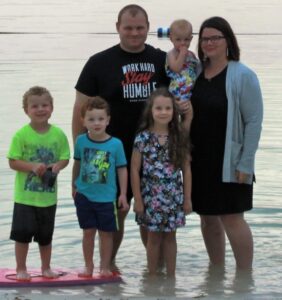 Thank you for your service!! We are blessed to know you and to serve beside you!
Seth serves on the board and writes:
God has blessed EMPCC with a faithful and hard-working board and I'm thankful for the opportunity to be a part of it.  It is a privilege and a joy to serve on the board! The tremendous base of volunteers and donors and staff who give so selflessly is inspiring and encouraging… I love serving at EMPCC.
Heather serves as a receptionist in Towanda and writes:
I have loved volunteering the last couple months as the receptionist in Towanda. It has opened my eyes to so many situations and has helped me to pray better for this ministry. I am glad that my skills that God has given me can be put to use to help others.