Volunteer Spotlight
VOLUNTEER SPOTLIGHT  —  JOHN MOLISKI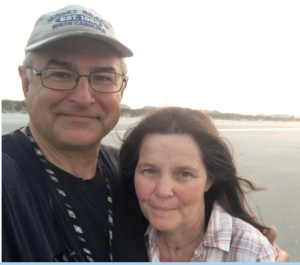 Thank you for your service!! We are blessed to know you and to serve beside you!
My name is John Moliski. My wife Cathy and I live in Sayre and have 5 grown children. You may know me as the prison guy. Yes, I work in the Prison Ministry of the EMPCC and love it. How did I come to this activity? A COVID downsizing at my job gave me the opportunity to retire at the age of 59. This gave me time to explore Pro-Life ministries. So, I went to the Towanda Townhall in Oct 2020 and met Crystal. As most of you know and have experienced, the rest is history.
As a Catholic, I felt called to focus on Works of Mercy. One is visiting prisoners. Hmm, how could I to do that?? Well, the Lord knew with the EPMCC prison ministry. Nice timing! So just about every Tuesday you will find me with a partner at the prison. Our audience are men who want to be there and want to learn. Though coming from mixed backgrounds spiritually, they are fine with hearing the Gospel and learning how to apply it to their lives. When we are finished and they leave, we just bask in the Glory of the Lord working in people's lives. What a blessing!